Digital Radio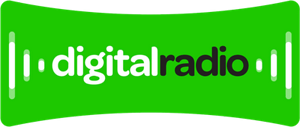 We provide various solutions to add Digital DAB (Digital Audi Broadcasting) to your OEM or aftermarket radio. Whether you are looking for a OEM Module for your car i.e. Audi, BMW, Skoda, Seat, VW, Mercedes, Toyota etc. or a Plug n Play DAB Interface Adaptor look no further we are authorised dealer for AutoDAB. AutoDAB designed a revolutionary device that allows you to transform your OEM FM radio into a real digital receiver.
DAB Interface Adaptor receives the digital signal from a DAB antenna and modulates it to the OEM radio installed in your car. With digital radio, you can get all the digital stations bringing you extra news, sport, music, comedy, drama, children's programmes and more. There's such a wide selection you'll find plenty to suit your own particular interests.
And you can also listen to your existing favourites, hiss and crackle-free, in crystal clear digital sound quality. BBC Radio 1, 2, 3, 4, 5 live, the World Service and most BBC local radio stations, for example, are available on DAB.
Univeral DAB Adaptor

DAB Digital Tuner works with any FM head unit

Introducing the CTDAB-2, a universal DAB Tuner featuring DAB and DAB+. The tuner is compatible with all FM headunits. Simply connect inline to the vehicle FM antenna, connect power and enjoy DAB on the move. DAB stations are conrolled with the supplied IR remote control.

Professionall Installation service available call now: 020 8875 2525